Eric Blum Rentals
 is your premier source for a variety of rental homes in the Murfreesboro, Smyrna and surrounding Middle Tennessee areas with more than twenty years experience in the real estate industry. We are proud to offer you a large selection of rental properties in Murfreesboro and Rutherford County, including single-family homes, executive homes, townhomes and condos, duplexes, triplexes and one-bedroom homes and apartments. Many of these are pet-friendly. We are thrilled to have a reputation for managing only the cleanest and best-maintained rental homes in the Murfreesboro area!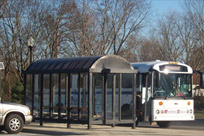 Many of our properties surround Middle Tennessee State University (MTSU) in Murfreesboro and offer convenient access to the campus, Raider Express shuttle stops, bookstores, Greek Row and other popular student locations. Relocating to attend school is an exciting experience - often a stressful one, too - so we're committed to making the process of finding and leasing a home as easy as possible for both students and parents. College housing often brings to mind less-than-ideal accommodations, and we're proud to exceed those expectations.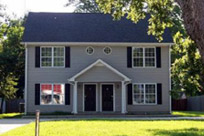 Our single-family and executive homes are situated in a variety of neighborhoods and subdivisions in Murfreesboro and Rutherford County, some even located on acreage. Decks, patios, whirlpool tubs, refrigerators, ceramic tile, fenced-in yards, attached garages, vaulted ceilings and extra storage are just a few of the amenities that accompany many of these homes. Basic features like clean carpet, fresh paint, and modern appliances are included in every property.
In addition to our clean and comfortable single-family homes, our townhomes, condos, duplexes and triplexes offer community living with spacious interiors at economical prices. Many of these properties also include utilities and yard service!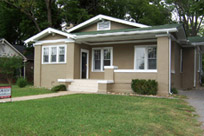 Our services to you don't end once you've chosen one of our rental properties. We are pleased to meet with you in person to explain your lease in detail, answering any questions you may have regarding the home or the lease itself. We are also happy to provide you with important information such as utility company phone numbers, maps and details about area attractions and events in the Murfreesboro, Smyrna and Rutherford County areas.
Our goal at Eric Blum Rentals is to make your search for rental properties as seamless as possible. We are proud to offer detailed listings of each available property. Just click here to get started, or call 615-720-2524 .